June 23rd was a wild day for hockey fans. As the fanbase learned which players were being traded, they live tweeted their reactions. Some were living for the trades, and others were not. One trade that caused some uproar was the trade between the New York Rangers and the Arizona Coyotes. They traded Antti Raanta and Derek Stepan for the 2017 seventh overall pick and defenseman Anthony DeAngelo.
DeAngelo was drafted 19th overall in the 2014 NHL Draft by the Tampa Bay Lightning. Then at the 2016 NHL Draft, DeAngelo was traded to the Arizona Coyotes for a second round draft pick. But, at what cost did he really come?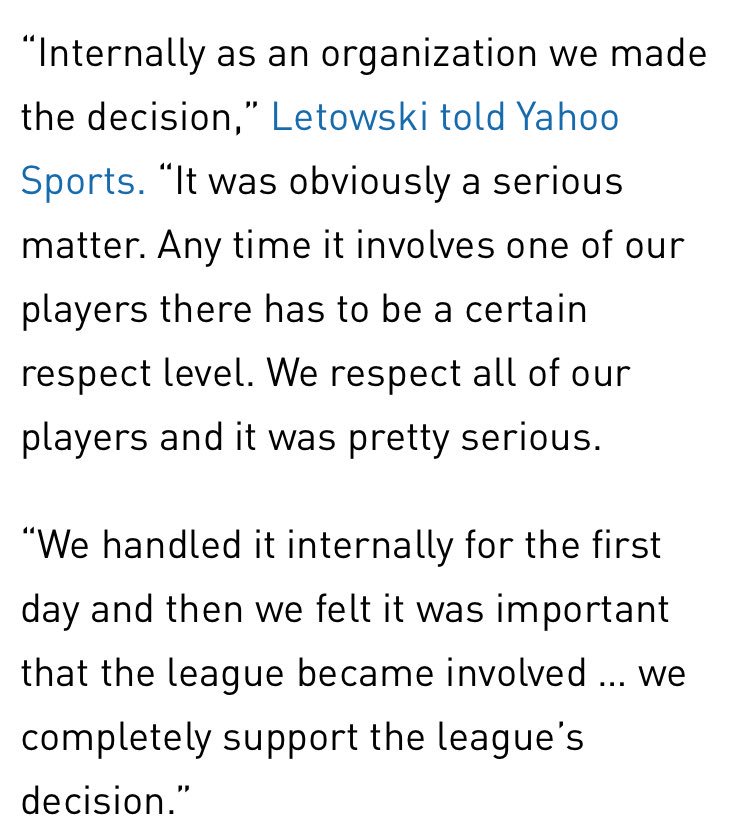 (Source: Yahoo News)
In DeAngelo's career, both in the NHL and OHL, has been littered with incidents of racist and homophobic slurs along with abuse of officials. These aren't isolated incidents either. Both in the 2013-2014 OHL season and on January 1st, 2017, he got in trouble for abuse of officials. As stated in the write-up by the NHL, "Under the terms of the Collective Bargaining Agreement and, based on his average annual salary, DeAngelo will forfeit $14,388.90. The money goes to the Players' Emergency Assistance Fund."

(Source: @bethmachlan on Twitter)
As a team that prides themselves on being sportsmanlike on and off the ice, it makes you wonder if DeAngelo is going to be worth it in the long run if issues like that continue to pop up, especially when the fines will end up getting worse as time goes on. Only time will tell.